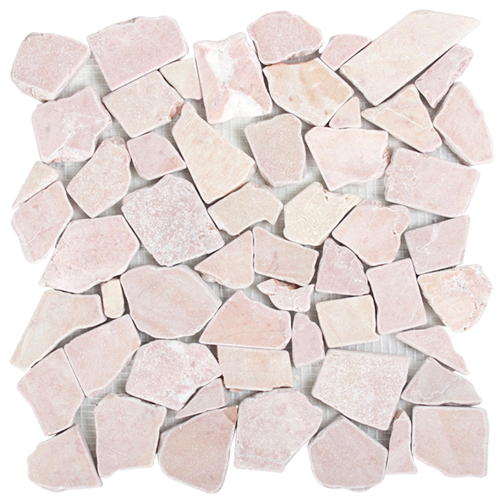 VM 733 – Rosado Tumbled CRAZY PAVE Mosaic

Rosado Tumbled Marble  –  Crazy Pave Mosaic on Mesh Backing
75 sheets per Sqm  –  5 sheets per Box
305 x 305 x 10mm  –  $ 22.00 / sheet  (+ Freight)
Rosado is a Unique product, with beautiful soft Pink & subtle Orange tones.
The silky Tumbled surface feels Ancient with its natural clefts & soft edges.
Available in – Herringbone Mosaic, Penny Round Mosaic, Crazy Pave Mosaic, Loose Subway Tiles
* Please Note: Variation in colour and shade are Normal occurrences with all Natural Stone products and should be Expected.
Our images represent, but may not Indicate, all of these Occurrences *
Discounts are Available for Larger Quantities
Ex Wollongong, NSW
GC 30