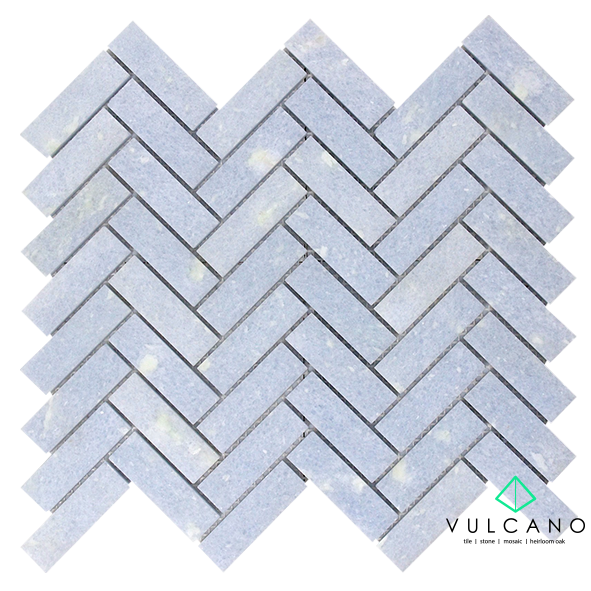 VM 1022 – Cielo Cristallo Honed Herringbone Mosaic

Cielo Cristallo Honed Marble  –  Herringbone Mosaic on Mesh
4 sheets per Sqm  –  5 sheets per Box
64 x 20 x 10mm  –  On 280 x 248mm  –  $ 40.00 / sheet  (+ Freight)
Cielo Cristallo exhibits subtle and soft tones from white to sky blue with beautiful glimpses of crystal throughout.
The stone when presented as a mosaic or subway tile, blends easily into the space, complimenting on trend black tapware and working well with Thassos.
The Cielo Cristallo is a gorgeous crystal blue marble sourced from the mountains of Argentina in South America.
A helpful note to Trades – This stone cuts well, is not moisture sensitive, and is easy to install.
Also in Penny Round Mosaic, Chevron Mosaic, Basketweave Mosaic, Loose Subway Tile
Sealing is recommended
* Please Note: Variation in colour and shade are Normal occurrences with all Natural Stone products and should be Expected.
Our images represent, but may not Indicate, all of these Occurrences *
Discounts are Available for Larger Quantities
Ex Wollongong, NSW
GC 30