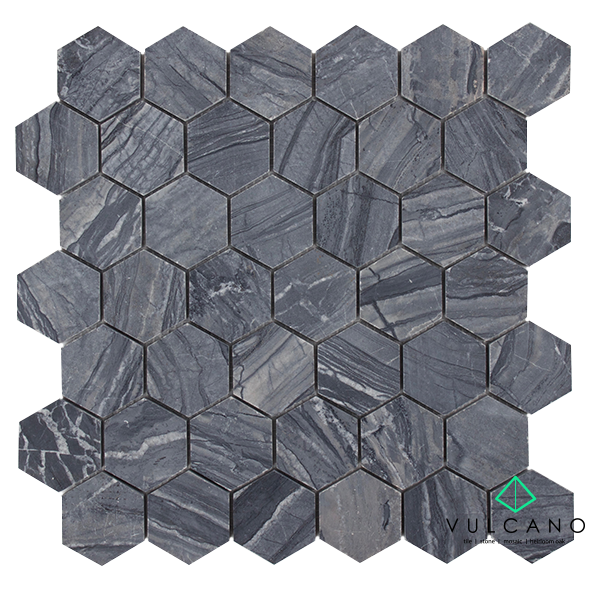 VM 765 – Delta Nero HEXAGON Mosaic

Delta Nero Honed Marble  –  Hexagon Mosaic on Mesh
6 sheets per Sqm  –  5 sheets per Box
48 x 48 x 10mm  –  On 300 x 315mm  –  $ 35.00 / sheet  (+ Freight)
Delta Nero is a beautiful natural stone, which exhibits gentle tones of cool grey with gorgeous wood like veining.
The stone is suitable for walls, floors and wet areas around the home.
Stunning Silver or Brass tapware combine perfectly with the Delta Nero.
Also Available in a Loose Subway Tile – 75 x 305 x 10mm
Sealing is recommended
* Please Note: Variation in colour and shade are Normal occurrences with all Natural Stone products and should be Expected.
Our images represent, but may not Indicate, all of these Occurrences *
Discounts are Available for Larger Quantities
Ex Wollongong, NSW
GC 30