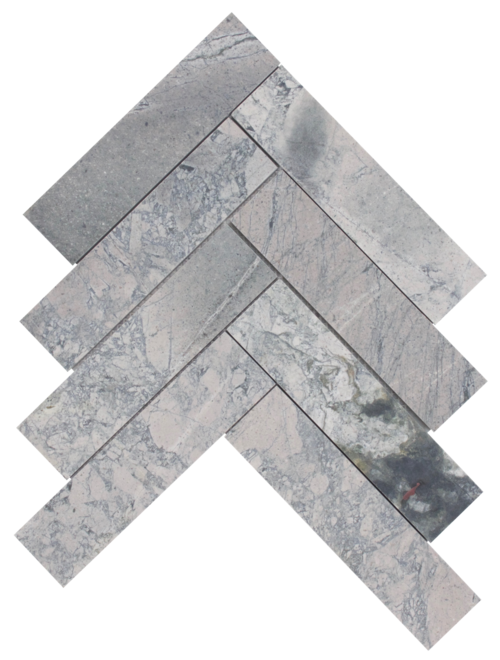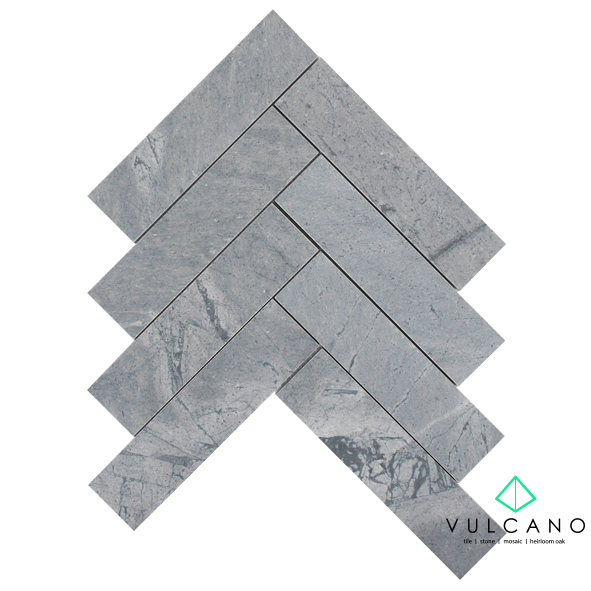 VM 704 – Atlantic Herringbone
Atlantic Grey Granite Honed Herringbone Mosaic
9 sheets per Sqm  –  5 sheets per Box
50 x 200 x 10mm  –  On 292 x 288mm
$ 30.00 / sheet  (+ Freight)
Atlantic Granite has exceptional Veining, with areas where there is little Veining.
This coupled with a Beautiful soft blue / grey tone, makes it a unique and
sophisticated statement to Contemporary homes. Granite is a very hard Stone,
with low Porosity, making it durable in all Applications. Sealing is recommended.
* Please Note: Variation in colour and shade are Normal occurrences
with all Natural Stone products and should be Expected.
Our images represent, but may not Indicate, all of these Occurrences *
2 x Lifestyle Images are Attached of the Chevron
Interior Design by "Ivy Interiors"
Photography by "The Evoke Company"
Discounts are Available for Larger Quantities
Ex Wollongong, NSW
GC 30